Hello friends,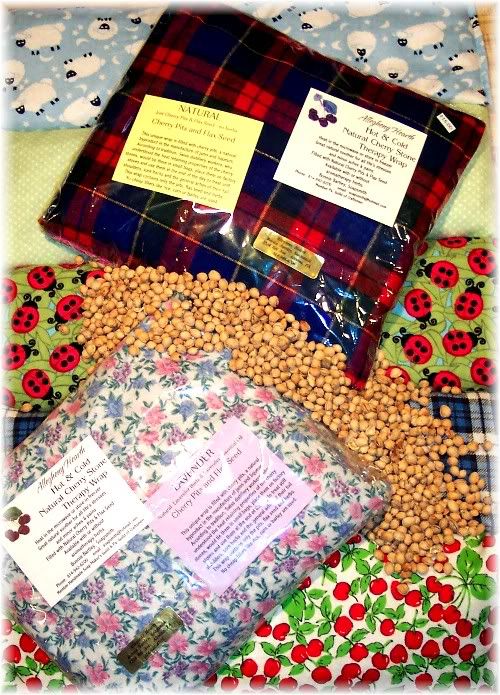 These cherry stone therapy wraps are a marvelous comfort item.


For centuries, distillery workers in Switzerland would hang bags of cherry pits on the factory stoves. During the long work day, the pits would heat up. The workers understood the heat retaining properties of the cherry stones. They would carry them home, using them to ease the sore muscles, shoulders and backs that came from their hard labors. I have been offering these to my customers for over a decade.
Dried cherry pits are a superior filler for heat packs. Cheaper fillers like corn, rice and barley are subject to rancidity and can attract rodents and insects. My cherry stones are specially cleaned and dried to assure a premium product.

Your pit pack should last for years. The natural pit pads can be hand wash and dried flat.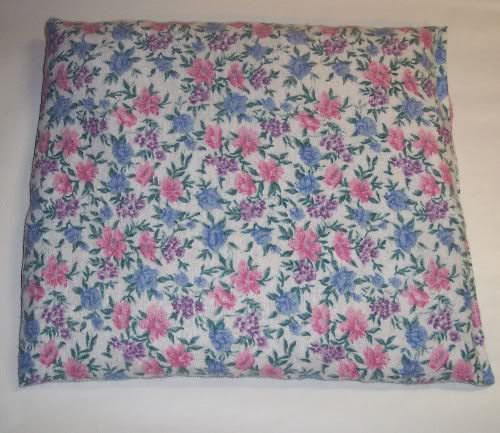 My customers have made this one of my most popular products. They make great get well gifts, a unique, thoughtful comfort item for anyone suffering
a stressful time in their lives.

To use, simply place the pad in the microwave and heat for 1 to 2 minutes. These pads provide a wonderful moist heat that is ideal for providing a soothing treatment for backs, necks, shoulders and knees. I love to use them just to cuddle on cold winter nights
or as a great bed warmer.
If you need a cold pack, for all those little boo-boos, simply store your wrap in the freezer and apply as needed.
I make the cherry pit packs in a large variety of sizes and shapes. The most popular is the all natural, unscented, just pits.
These will carry the light, pure cherry aroma.


Also available in my Etsy Shop, ArtFire studio are naturally scented heat wraps with pure essential oils and herbs. I offer lavender and a strong aromatherapy blend of eucalyptus, peppermint, menthol, clove, lavender, cinnamon, hops etc.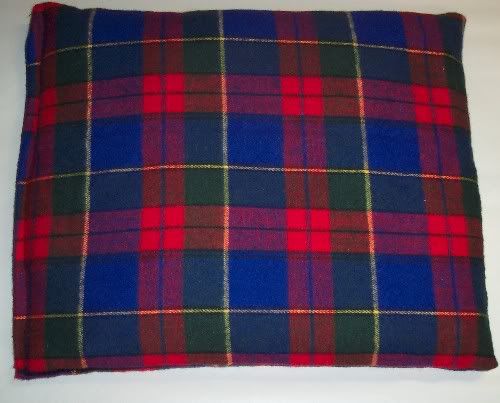 Special orders are readily available, just let me know what shape, fabric and fill you would prefer.

Thanks for visiting,

Bonnie
Click here to purchase

Reader's Comments

By Soapsmith on 06/25/2012 @ 07:34pm Hi, these cherry pit packs are for sale in my on store. You can also find me at www.alleghenyhearth.com If you have any problems, you can always call me. Phone 814-329-0046. Thanks, Bonnie

By Guest on 06/25/2012 @ 05:52pmLooking for price and how to order one of these beautiful bags